Joni Jones, REALTOR®
Broker
Joni@AcademyRealty.com
Cell: 410.703.5700 ~ Office: 410.263.9105
Joni has lived in the Annapolis area for over 47 years, and has been in real estate since 1977. She and her husband, Harry, opened a Century 21 office on the Eastern Shore in 1984, and later moved the office to Annapolis under the name of Jones Realty. Joni also worked for the Naval Academy Alumni Association for over 25 years. After retiring in 2006, she continued to manage their real estate, which included the U.S. Naval Academy football coaches' housing. Her husband passed away in 2004 and Joni moved to Heritage Harbour in 2008. During this time, she partnered with Jack Papaleonti to focus on expanding Jones Realty, renaming it Academy Realty. Many of Joni's clients are "return" customers as she has been fortunate enough to develop life-long friendships with her clients. Her dedication and respect for her clientele are what make Joni a trusted and reliable agent and broker in Annapolis. When not working with clients, Joni enjoys traveling, golfing, bowling, dancing, tennis, and church as well as spending time with her four daughters and ten grandchildren.






Jack Papaleonti, REALTOR®, GRI
Associate Broker and Managing Partner
Jack@AcademyRealty.com
Cell: 410.991.4465 ~ Office: 410.263.9105
Jack is a native Annapolitan; growing up in Homewood and currently living in the Hunt Meadow community. In 2004, he partnered with Joni Jones and they transformed Jones Realty into Academy Realty. With his experience as a photographer and business owner, Jack is known as a "people" person and enjoys developing long lasting relationships with his clients as well as other professionals within the industry. His prior banking and mortgage lending experience gives his clients an advantage in dealing with mortgage professionals. Jack has earned the professional designation of GRI and obtained his associate broker's license. In 2013, he ranked #11 in the roster of top-producing agents in Maryland. He continues to volunteer and gives countless hours to community service. He is an active member of his church and serves as a youth advisor, coach and committee chair. He is a past Treasurer of the Annapolis Optimist Club and is a big supporter of the Annapolis High School Sports Boosters. Jack is married and has four children and enjoys spending quality time with his "Big Fat Greek Family."
Deb Randall-Hertel, REALTOR®
Cell: 443.758.4324 ~ Office: 410.263.9105
Deb was born in Washington DC and raised in Rockville, MD. She sold Real Estate in Montgomery County during the '80's and '90's. In 1998 she moved to Annapolis and started a family. During the next 10 years she focused her efforts on her family while staying involved in volunteer work in her community and the public schools where her children attended. In 2008, Deb took a position as a business developer and leasing agent for a local Corporate Housing Provider where she was responsible for helping people find temporary accommodations in the region for a variety of needs including temporary assignments, relocation and natural disasters such as flood and fire. This experience helped her learn about the unique challenges and opportunities facing the Annapolis housing market. Making the decision to get back into the residential real estate industry she renewed her license in 2012 and has been working full-time with Academy Realty for the past 5 years. Deb lives in the Sherwood Forest community and enjoys being on the water, hiking, biking, tennis, reading, music, history, and photography and spending time with her children. Deb was awarded the coveted "Head of the Herd" Award for 2016 and continues to be a top producer in our office.
Patricia Phayer, REALTOR®, GRI, SRES
Associate Broker
Pat@AcademyRealty.com
Cell: 443.878.3478 ~ Office: 410.263-9105
Pat is a Wisconsin transplant, moving to Maryland to beclose to her daughter and four grandchildren in 2003. She and her husband Mike (a retired HistoryProfessor from Marquette University) moved to Heritage Harbour in 2010. Her past experience as a litigation paralegalcomes in quite handy when dealing with clients who have real estatequestions. Pat became a realtor in 2014and joined Academy Realty shortly thereafter.
In 2016 Pat became the Preferred Realtor for the EricksonLiving Senior Retirement Communities in the United States. In Maryland, she works with Riderwood,Charlestown and Oak Crest. She is also aPreferred Realtor with Collington, a Kendall community. Her clients are from all over the UnitedStates. Pat goes the extra mile when helpingher clients, making sure that any move is without stress as much as possible,as well as making sure they are happy in their new home. She is looking forward to being a PreferredRealtor with the Brightview SeniorLiving Communities here in the Annapolis area (Severna Park, Annapolis, andEdgewater).
In 2017, Pat achieved her GRI (Graduate Real Estate Institutedesignation), SRES (Senior Real Estate Specialist) designation and received her Associate Broker License in January, 2018.
Pat enjoys knitting, sewing, bridge, golf, water exerciseand even pickle ball. (These are justsome of the wonderful activities in Heritage Harbour). She is also one of the Eucharistic ministersat first Friday mass at Heritage Harbour.
Nilda Roth, Agent, GRI
Nilda@AcademyRealty.com
Office: 410-263-9105
Nilda Roth has over 20 years of real estateexperience and was named one of top 20 Realtors in Montgomery County for three yearsin a row. Her certifications include: Seniors Real Estate Specialist (SRES),Graduate Real Estate Institute (GRI) and Certified Real Estate Specialist(CRS). Nilda resides in Annapolis, Maryland and remains active in her real estate career as a sales manager and real estatelicensing instructor. She is an avidwalker/hiker, foodie, bookworm and traveler. As Nilda's client, you can beconfident that she will always put your best interests first.


Kathy (Kat) Whitlock, Agent
Kathy@AcademyRealty.com
Office: 410-263-9105
Kathy (Kat ) Whitlock is a natural at buying and selling realestate. Born and raised in Prince Georges County, she now resides in AnneArundel County. She comes to Academy Realty with over 20 years ofexperience in helping people make rewarding life transitions. Kathyprides herself on providing excellent customer service. "Your mission is my mission."
Paul Thaddeus Russell, REALTOR®
Paul@AcademyRealty.com
Office: 410-263-9105
Paul Russell joined the AcademyTeam during the Summer of 2016. In the past year, he has had deals in Annapolis,Arnold, Edgewater, Baltimore, Laurel, Bowie, and Joppa. Paul grew up inAnnapolis and after attending school in Baltimore for four years, he moved backto Annapolis to start his Career as a Real Estate Agent. When Paul isn't working, he loves spending time with his family at the beach and watching football withhis son!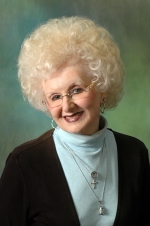 Jane McQuilkin, Agent
JMcQuilkin@AcademyRealty.com
Cell: 301.704.0476 ~ Office: 410.263.9105
Jane moved to Annapolis 15 years ago from Prince Georges' County. Jane and her Husband, Mac, live in Heritage Harbour where Jane volunteers on The Social Activities Committee, The Club House Committee, and the Woman's Club. She is also a member of the Riva Trace Baptist Church and the Red Hats Society. Jane is a past President of the Prince Georges' Realtors Woman's Council where she served for several years. She has been in the Housing Industry for over 45 years and loves to help people realize their dreams of owning their own home.